Great news for those of you who can't wait to join us live in Klokgebouw this year: tickets for Quiz Night XL are available now! Public team tickets are available at €90 per table of 5 players. We also have a few tables available for companies who are interested in turning this amazing evening into a teambuilding event! Finally, employees of ASML and Philips and students/employees of TU/e can now book their free tickets through the dedicated ticket shops. We can't wait to see you all on June 8th!
Public Team Tickets
This year you can once again take part in a live edition of Quiz Night XL at Klokgebouw, on June 8th! Full teams consist of 5 players and will be seated together at one table. The price for a team ticket is €90,-
You can register 1 team per transaction and you will receive 1 ticket which is scannable 5 times: once for every team member. Make sure you've come up with a fun team name in advance, as you'll be required to provide it during the booking process. Ready? Get your team ticket now!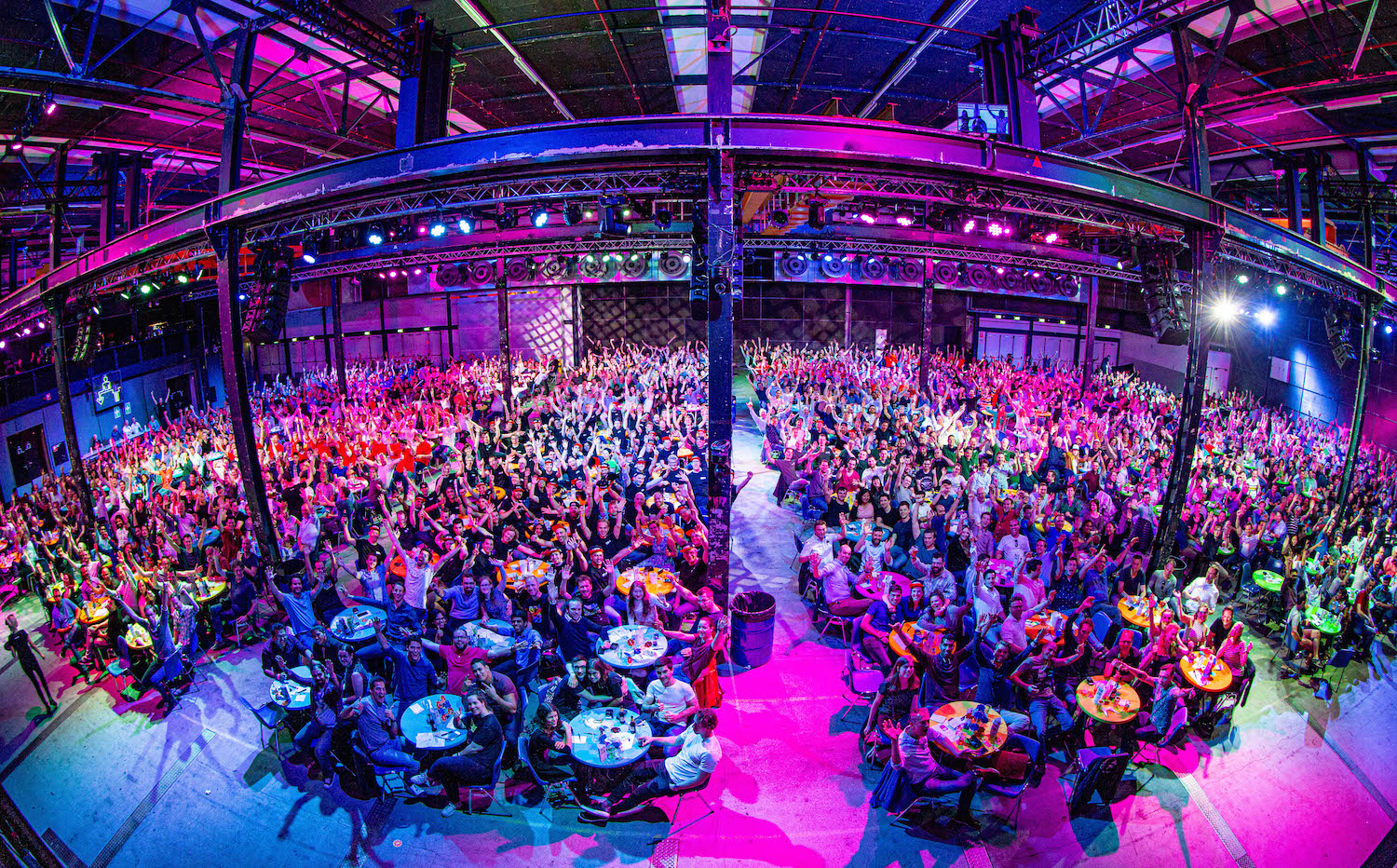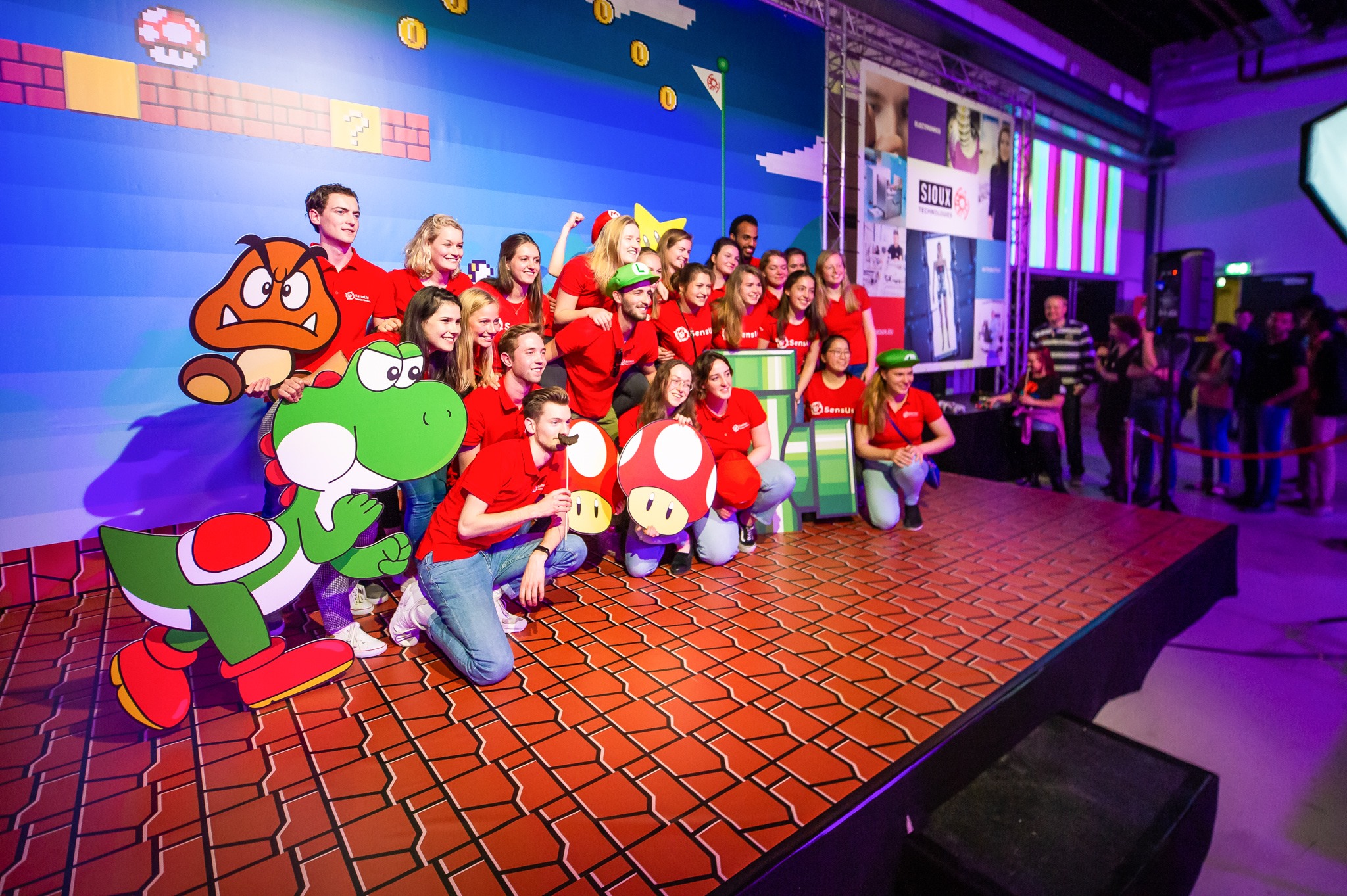 Corporate Table Reservations
Joining Quiz Night XL with multiple teams is an excellent way to spend a fun evening together while getting some healthy competition going. It's not just a fun night, but a great teambuilding tool as well!
Corporate table reservations can be made for 3 tables or more, at €140 per table (excluding 21% VAT), payable by invoice. We will then ensure that the tables you have booked are located next to one another in the Quiz Area. If desired, you can also have snacks and drinks added to your invoice. Don't forget to wear your corporate team outfit and be sure to get a cool team photo taken in our photo booth! Please contact us if you would like to join with a minimum group size of 3 teams (meaning 3 tables, maximum 15 persons).
ASML, Philips and TU/e Team Tickets
Do you work or study at ASML, Philips or TU/e? Lucky you! Your special tickets for the 2023 edition are available now. Get them while they last! Many other companies have also reserved tables for their employees. Tickets for all other corporate areas are available directly via your company. Not sure if your company has a corporate area? Feel free to contact us!
Make sure you have a team in place and have thought of a fun team name. Ready? Get one team member to order your ticket, using their company or university email address. Go to this page to access your dedicated ticket shop. See you at Quiz Night XL!