This year, we encourage everyone to join the fun early, as there is much to see, do, eat, and drink at Klokgebouw! From 5PM you are welcome to explore the Dutch Technology Festival's five Experience Areas, take your team picture in the photo booth and enjoy dinner in the Restaurant (between 5:30PM and 7PM). Read more about this year's catering options here:
New Dinner experience @ Quiz Night XL
This year we are offering all Quiz Night XL players a new and improved dinner experience in our dedicated Restaurant Area. A dinner ticket gets you entry to our restaurant where you can enjoy a tasty buffet-style meal with your teammates to get you energized for the quizzing challenge that's ahead! There will be dishes with meat as well as vegan dishes to choose from. The dinner ticket also includes 2 drinks, to be enjoyed in the Restaurant Area.
To ensure everyone can make it to the Quiz Area on time, the Restaurant will be open from 5:30 to 7:00 PM. Please make sure to arrive on time.
QNXL Dinner Ticket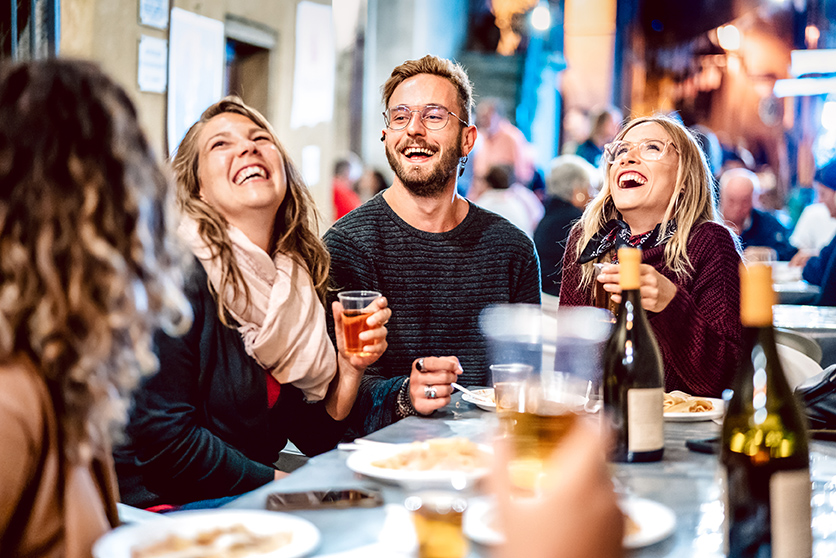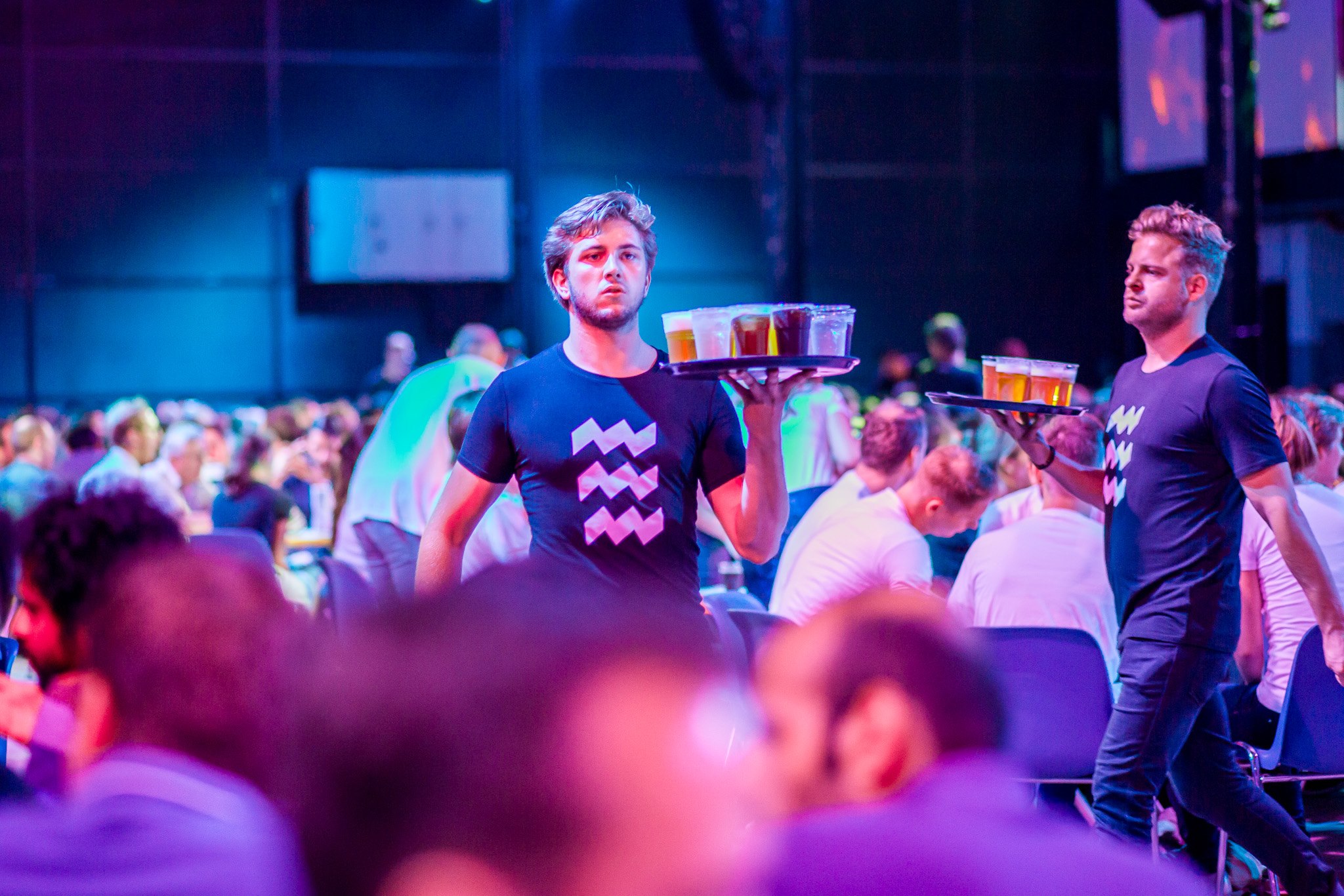 Drinks & Snacks
Players who just want a drink before the quiz can purchase those at the Food Court between 5:00PM and 7PM. Payments can be made with your bank card.
From 7PM on and during the quiz you can order your drinks at your table using your smartphone. For this, we'll be using the Butlaroo app. In the app you can choose from a large selection of drinks and snacks and pay within the app itself, using iDeal. In some corporate team areas drinks and/or snacks will be (partially) paid for by the company. The app will automatically reflect this if it's the case for your table.