Tokens are so 2018 and the Dutch Technology Week is all about progress: that is why we are going full on digital with our drink ordering system this year!
We are happy to introduce a new, cool way of ordering drinks this year which eliminates the need for buying (and possibly returning) tokens!
At Quiz Night XL 2019 you'll be able to order your drinks at your table using your smartphone. For this we'll be using the Butlaroo app; a system you may have spotted at places such as the Down Town Gourmet Market in Eindhoven.
While you still won't be allowed to use your phone during the quiz, you will have lots of time to grab it in between every set of 5 questions to get yourself and your teammates an other delicious drink or tasty snack!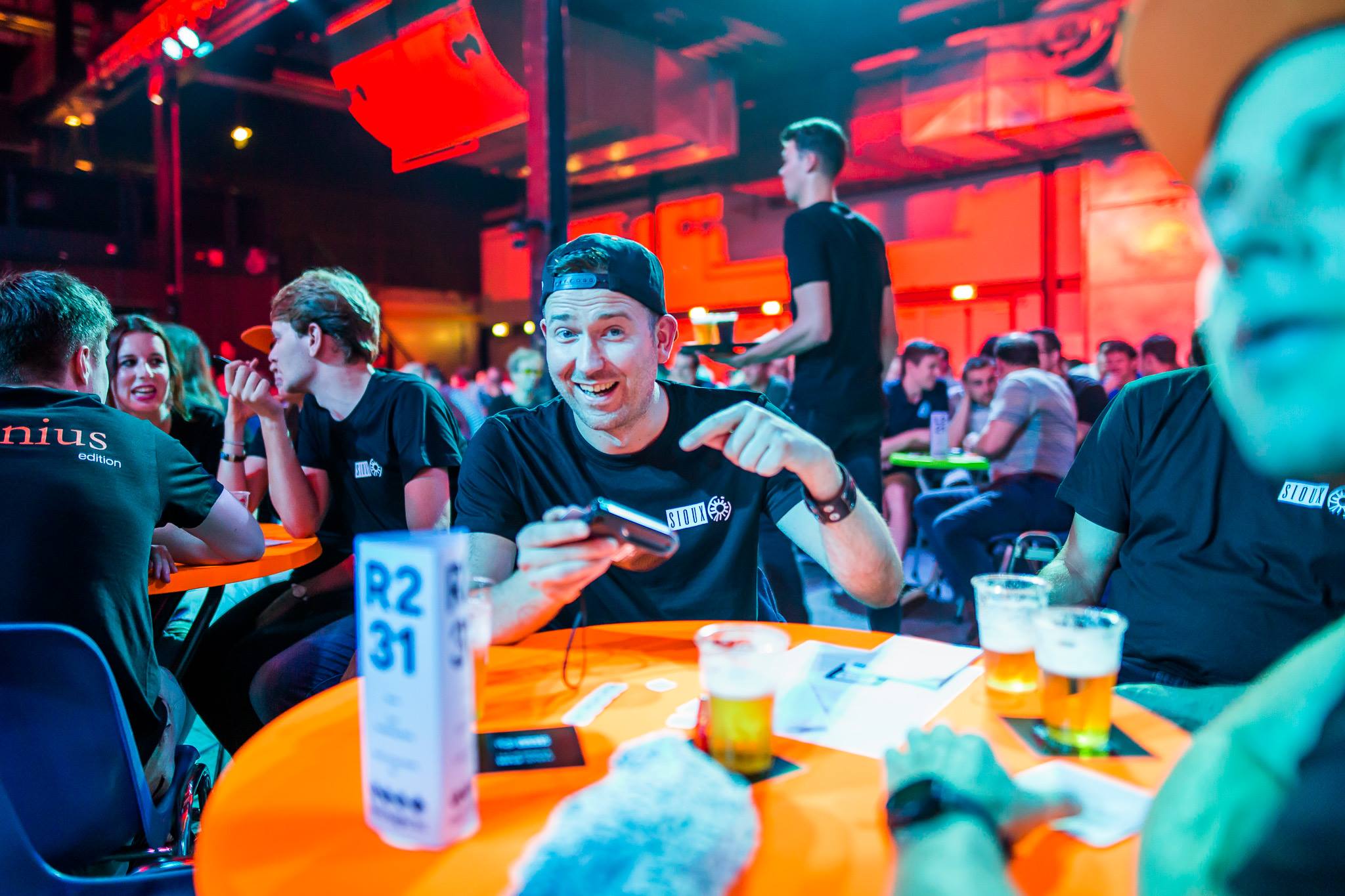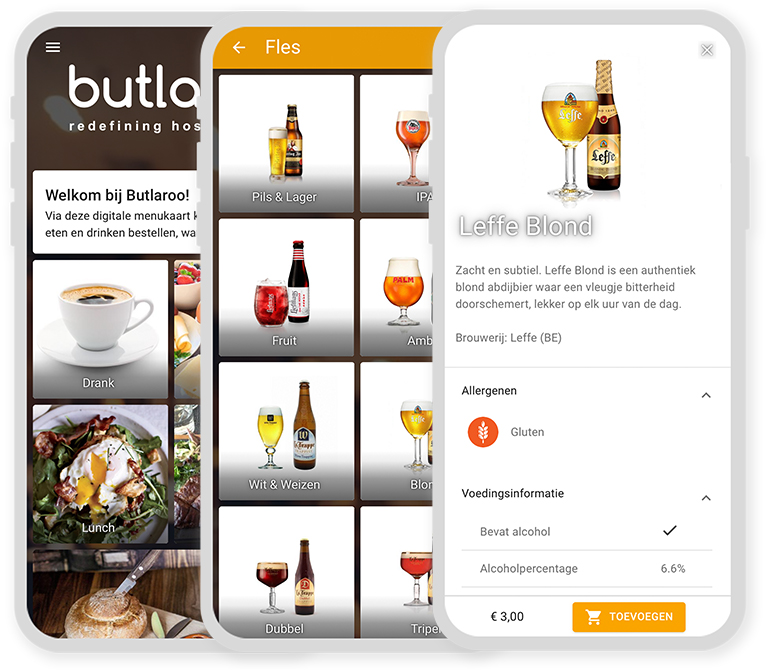 You can install the Butlaroo app – or you can just use the browser version. Simply scan a QR code at your table and the shop will open, you can choose from all the drinks we have available. A slightly larger collection of beers is on offer this year, as it's much easier to place your order. Hurray! And YES, La Chouffe will be available on draft again. Snacks and parking vouchers are also available within the system.
Payments are made online with iDeal (your bank app), Bancontact or credit card (VISA or Master Card). If you still need security codes for payments, make sure to bring them. Transaction costs apply for credit card and Bancontact – iDeal is free of charge.
Please make sure to order drinks as a team; combine as much as possible within one order. As you can imagine serving 280 tables is quite the job – and no one likes long waiting times.
In the Tech Playground there's also a bar for drinks and there will be several food stands. At these locations you pay directly at the bar using your bank card or credit cards.