It took a little extra time and effort to get this year's edition of Quiz Night XL on the road, but thanks to 5 new partners we can now look forward to the most exiting Quiz Night XL yet!
Quiz Night XL welcomes Eindhoven 365, Punch Powertrain, Simac, StudyPortals and Vanderlande as this year's partners. They will be challenging you to a quiz full of questions on all things Science & Technology with an even stronger focus on the hottest new high tech and exciting new developments from Eindhoven.
We'll be back at Klokgebouw on Thursday 18 May, where you can expect all your favourite elements from previous editions plus a few new twists. Quiz Night XL is again part of the Dutch Technology Week; check out what this exciting week has to offer!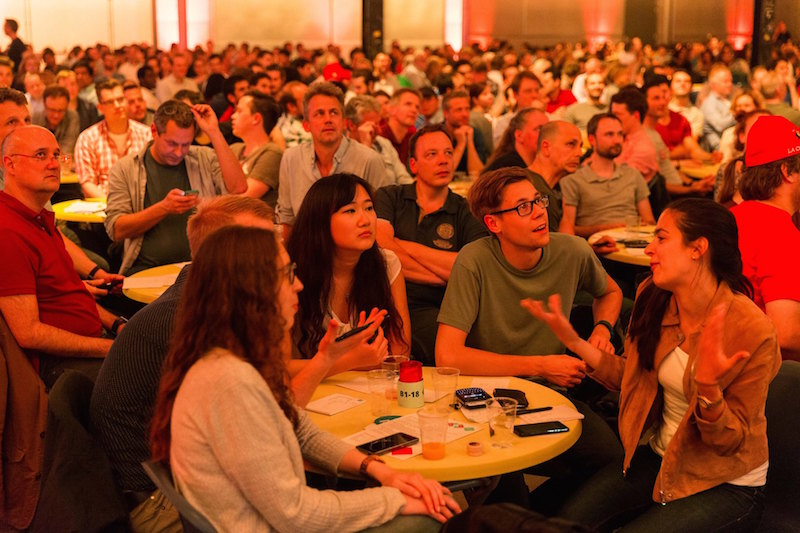 Enter the building through our High Tech Play Ground where you can marvel at some cool technology while enjoying a quick dinner. Get your team photo taken in the Photo Booth powered by Study Portals and give it your best shot at the quiz hosted by QNXL regulars Julinka van Keulen and Maarten Steinbuch. Give it all you got, you might just be taking home eternal fame and glory and a nice prize for the whole team. Our winners will be enjoying a hot air balloon ride courtesy of the Dutch Ministry of Defense. Keep an eye on the growing list of prizes.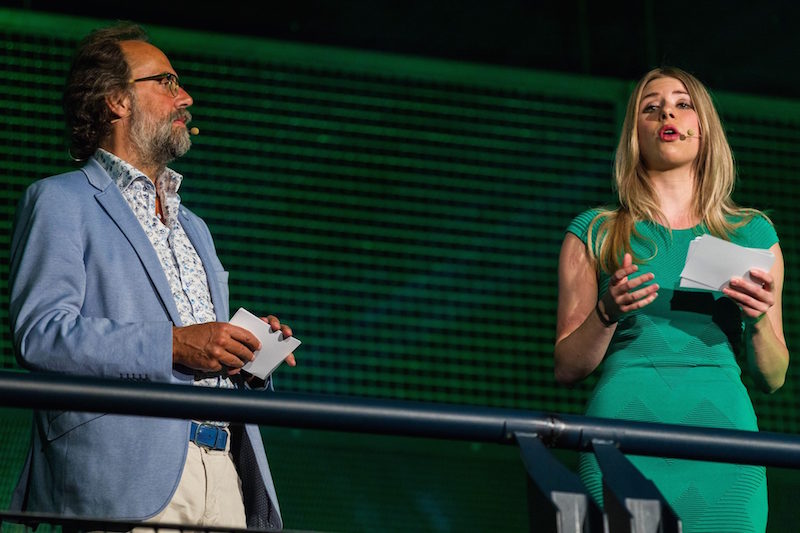 The ticket webshop is open for business! Don't wait too long to secure your spot; 900 of the 1250 available spots have already been reserved. Many of those tickets go to employees of ASML, Philips and (students of) TU/e. Are you interested in a reserved corporate area for your company too? Contact us!
Want to know more about Quiz Night XL? Read all about how it works. Any questions? Check out our FAQ, or contact us.